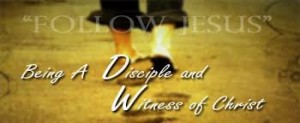 Notices: Proper 2, 14 January 2018
In the readings for this Sunday we will hear about the call of the prophet Samuel, and about the beginning of Jesus' public ministry and his calling others to follow him. Our lives are about listening deeply and connecting and cooperating with the deeper movement of Divine life within us. Let us hear what Love is saying to us, and say "Yes."
January's Fundraiser is tickets on a snowblower. The draw will be on Friday, February 2. Tickets are available from Lynn Clarke at 683-1270 or dan.lynn@nf.sympatico.ca.
Confirmation classes
will begin on Sunday, February 4. Register with Marie Taylor 786-3368,
marietaylor1941@icloud.com
or Father Gerald.
Buffet Breakfast in the Emmaus Cafe on Saturday, January 20 from 8am to 11am. All are welcome. Come and bring a friend.
Our list of parish ministries will resume the first week of February.
Sunday Lunches: All are welcome to stay after liturgy for a little bit of lunch and friendship building.
Automatic deposit and Envelopes: Your responsible financial contribution to the parish is of course very important. Envelops are available on table at entrance to the Oratory.  For more information on automatic deposit, please talk to any of the financial team: Deanna Spicer, Terry Murphy, Winston Bishop, or Father Gerald.