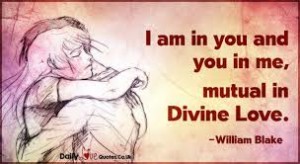 Good day dear friends,
This Sunday is the 6th of Easter and we will hear Jesus tell us that "on that day you will realize that I am in my Father and you are in me and I am in you." "On that day" when we become conscious of or waking up to being in love with another, with every other, with God, with Life, with Love…. "on that day" we will realize that you are in Christ and that Christ is in you…that you are in your loved one and that your loved one is in you – a loving oneness that neither distance nor death nor anything else can separate you from. That is Easter. Alleluia!
All are invited and welcome to join us on Sunday mornings at 11am as we explore Life and Love together in Christ.
Love,
Father Gerald+
Buffet breakfast on Saturday, May 20 from 8 to 11am.
Notices: 21 May 2017, Easter 6
Alleluia! Christ is Risen! The Lord is Risen indeed! Alleluia!
Funerals: Our heartfelt sympathies go out to the family and friends of Elizabeth Bartlett. Rest eternal grant to him, O Lord. And let light perpetual shine upon him.
Confirmation Rehearsal on Monday, May 22 at 7pm in the oratory.
Bishop Geoff Peddle will join us on Tuesday, May 23 at 7pm for the Sacrament of Confirmation. All are welcome to come out and join in this celebration of more Love in God's Spirit.
Buffet Breakfast Saturday, May 20.
Roy and Tania Mercer have recently been on a mission to Guatemala. They will give a picture presentation following liturgy and lunch on Sunday, May 28. They will give a report on our parish sponsor child, and on other children who are sponsored by parishioners.
When receiving communion from the chalice, in order to aide the eucharistic assistants, please guide the cup to your mouth with your hands.
Father Richard Rohr is a contemporary leader in the deepening faith and spiritual practice movement throughout the Christian church. If you would like a little more help and encouragement in deepening your own faith and spiritual practice, in addition to what is available in our parish, go to www.cac.org, and at the top of that page, subscribe to Father Richard's daily e-mails. I highly recommend it.
2017 Vestry
Rector's Warden: Terry Murphy
People's Warden: Deanna Spicer
Treasurer: Winston Bishop
Secretary: Stacey Escott
Fund Raising Chair: Lynn Clarke
Tyson Pye
Bob Bishop
Roy Mercer
Jim Escott
Lorne Taylor
Marilyn Wilson
Sunday Lunches: All are welcome to stay after liturgy for a little bit of lunch and friendship building.
Sunday Community Lunch
21 May: Valerie Westcott
29 May: Pot Luck
4 June: Alfred and Glenda Efford
11 June: Kate and Loyd Mugford
18 June: Parish BBQ
The Annual Parish Golf tournament has been confirmed for Saturday June 17th at  Pitcher's Pond. Registration and lunch at 12:00 with shot gun start at 1:00. To register or for more info contact Lynn Clarke at dan.lynn@nf.sympatico.ca or 683-1270.
Parish Annual Family BBQ will be on Sunday June 18th at All Hallows school following the liturgy.
Parish Financial Update
1st Quarter Summary
Total in:
Free will: $21,407.00
Fundraising and other: $9,993.32
Subtotal: $31,400.32
Total out:
Expenses: -$34,294.56
Mortgage: -$2,958.00
Net Position: -$5,852.24
For the 1st quarter of 2017 we find ourselves running a deficit of approx. $2000 per month. When we compare our free will offerings to the same period last year, we are down a total of $2000 for that same period and $1500 below our 1st quarter budgeted amount for 2017. This is a little concerning but similar to past years. Our fundraising efforts continue to do well with $450 ahead of budget so a big thank you to all who make that happen! This winter has been a little hard on us financially so we look forward to your continued support to get us back on track in the spring!
Lavrock Camp: Just a reminder that the summer camps are fast approaching . As we are running just the two camps this year, space is limited and applications will need to be submitted early to secure a spot. You can find more information on the diocesan website http://lavrock.weebly.com/summer-camps.html
Pastoral/Spiritual Care is available to all who enter an Eastern Health facility. To avail of this ministry of the church, upon admission, you (or your next of kin) will be asked if you would like to receive pastoral care. If you answer 'yes' and state your denomination you will be added to the list of patients to be visited by the chaplain and/or pastoral visitor. If you answer 'no' your choice will be respected and you will not receive a pastoral visit. Should you later change your mind please advise the nurse or the Pastoral Care office at 777-6959. Chaplains are bound by the Protection of Information Act. Chaplains can only advise your parish clergy of your admission with your consent. For the past three years the Anglican, Roman Catholic, Salvation Army and United Church denominations have worked together to provide a First Call Chaplain for after hours calls (5pm-7am) at the Health Sciences, Miller Centre, St. Clare's and Waterford Hospitals. The chaplain on call will respond and can make contact with the denominational chaplain if requested or needed. The denominational chaplain will continue to visit during regular daytime hours (7am – 5pm).
The Parish is looking for older pictures of the buildings of St.George, St.Augustine, St.Andrew (the old old one and the newer one), and All Saints. And old pictures of the various congregations and events. We are considering framing and mounting these pictures in the Community Wing of our church house.
"Blue Parking": Please leave parking at entrance and all along the front of Cafe windows for those with disabled parking permits or families with infants.
Automatic deposit and Envelopes: Your responsible financial contribution to the parish is of course very important. Envelops are available on table at entrance to the Oratory.  For more information on automatic deposit, please talk to any of the financial team: Deanna Spicer, Lynn Clarke, Winston Bishop, or Father Gerald.
The Lord Jesus calls us to be a welcoming and Spirit-filled community. As we gather from Sunday to Sunday, and throughout the week,  please make the opportunity to greet and love those whom you don't YET know.