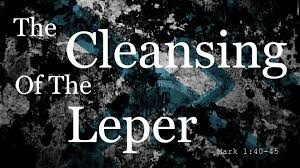 Good day dear friends,
In the Gospel for this Sunday we will hear the story of the leper coming to Jesus. There is healing in the welcome and love of Jesus. When we welcome, embrace and love those who are hurting, there is healing. When we can welcome our own hurt and pain, and be gentle and loving with ourselves, as God is, there is healing. Following Jesus, let us welcome one another, with all of our inner and outer illnesses, and embrace our shared and mutual journey toward healing and wholeness.
Love,
Father Gerald+
Notices: Proper 6, 11 February 2018
2018 Church Envelopes are now available at the entrance to the oratory.
Shrove Tuesday Pancake Supper (no cost) in the Emmaus Cafe from 5 to 7pm, 13 February. All are welcome. Come and bring a friend.
The Holy Season of Lent begins with the Ash Wednesday liturgy at 7pm on February 14.
Vestry Meeting on Tuesday, February 13 at 7:30pm.
Annual Reports are now due as we prepare for our Parish Annual Meeting.
As we prepare for our Annual Meeting, we have much to celebrate and give thanks for. We have a healthy community of faith that desires to be in love with one another. We have effective ministries of outreach to the community. We have a strong fundraising commitment to help meet our financial responsibilities. That being said, our Sunday numbers of people gathering for church has been in decline. And our free will offering has been in decline – down $2500 in 2016, and down another $3000 in 2017. I know that the parish of the Resurrection is viewed and experienced as a positive community in our region, and I know that although our people are not regular at worship every Sunday, that you do love and value your church. If you can't gather with the church regularly on Sundays for whatever reasons, your regular financial support of the parish is needed. Please consider automatic deposit as a way of financially supporting the church that you love and are part of.
Gospel Concert in support of the Bay Roberts Search and Rescue mission to Guatemala, Thursday, February 15 at the Salvation Army in Bay Roberts. The Resurrection music team will be performing at that fund raiser.
Buffet Breakfast on Saturday, February 17 from 8 to 11am. All are welcome.
Queens College Appeal will be on Sunday, February 18. Deacon John, who is a Queen's student and is doing a Sunday placement with us this semester, will be the preacher.
Parish Annual Dinner Theatre is at 6pm, February 24, in the Lions Club, Bay Roberts. For tickets contact Deanna Spicer 1 (709) 589-5340 or Dean Spicer 1 (709) 680-3497.
Group Meditation has resumed on Sunday evenings, 7pm on February 4. For more info contact Father Gerald.
The Pilgrim Course
(this session will be on the 10 Commandments) has begun on Mondays, at 7pm. All are welcome. For more info contact Deacon Gladys at
gladysharvey13@gmail.com
or 683-2266.
Wednesday Church has resumed. All are welcome.
9am Yoga
11am Meditation with Scripture
12-2pm Afternoon Tea
1-3pm Knit Wits
Sunday Lunches: All are welcome to stay after liturgy for a little bit of lunch and friendship building.
Anyone wanting a home visit, to discuss the life of prayer & spiritual living, or any other pastoral need, please take the initiative and contact Father Gerald.
Deacon Gladys is pastorally responsible for those who are
sick and shut in
. Please let her know (
gladysharvey13@gmail.com
  683-2266) if you know of anyone sick or in hospital.
Father Richard Rohr
is a contemporary leader in the deepening faith and spiritual practice movement throughout the Christian church. If you would like a little more help and encouragement in deepening your own faith and spiritual practice, in addition to what is available in our parish, go to
www.cac.org
, and at the top of that page, subscribe to Father Richard's daily e-mails. I highly recommend it.
If you'd like to make a donation to help support our hospitality ministry, these are some of our required items:
Jam, Peanut Butter, Margarine, Ketchup, Mustard
Molasses, Canned milk, Sugar, Artificial Sweetener
Ground coffee, Tea, Apple juice, Orange juice, Hot chocolate, Raisin Bran, Corn Flakes, Salt, Pepper.
"Blue Parking": Please leave parking at entrance and all along the front of Cafe windows for those with disabled parking permits or families with infants.
Scent Free Environment: Many people now suffer from allergies. Please, when gathering in our House for the Church, refrain from wearing colognes and perfumes.
The church of the Resurrection can at times be a "huggy" community, but not everybody is comfortable with such forms of greeting. Please be sensitive to others, and not assume such acts of greeting.
It is very acceptable to receive Holy Communion in one kind only (Sacred Bread).
For safety reasons, children in our Church House need to be supervised at all times.
The Church needs your support. Please remember the Parish of the Resurrection when making your wills.
Automatic deposit and Envelopes: Your responsible financial contribution to the parish is of course very important. Envelops are available on table at entrance to the Oratory.  For more information on automatic deposit, please talk to any of the financial team: Deanna Spicer, Terry Murphy, Winston Bishop, or Father Gerald.
Ministry Schedule:
Breakfast and Bible Study: Sundays at 9am.
The Holy Eucharist is celebrated on Sundays at 11am.
Children's Church: Sundays at 11am.
Community Lunch: Sunday's at noon.
Pot Luck Lunch: Last Sunday of each month.
Christian Meditation: Sunday's at 7pm
Pilgrim Course: Mondays at 7:30pm
Administration: Tuesday's at 7:30pm.
Male Spirituality Group 1: 3rd Tuesday of each month.
Male Spirituality Group 2: 4th Tuesday of each month.
Yoga: Wednesday's at 9am
Meditation with Scripture: Wednesday's at 11am
Afternoon Tea: Wednesdays from 12 to 2pm.
Knit Wits: Wednesday's from 1-3pm.
Parish Band: Wednesday's at 8pm.
Seniors Cafe: 1st Thursday of each month from 2-4pm.
Bereavement Support Group, 2nd Thursday of each month at 7:30pm.
Buffet Breakfast the 3rd Saturday of each month from 8am to 11am.
Meditation: Is your mind working on overload? Do you go to bed at night with racing thoughts? Are you carrying your inner burdens and worries with you everywhere you go? Or maybe you would simply like to deepen your experience of life? Learning and practicing meditation is a means to bring inner peace, compassion and contentment into our lives as they are. If you want to learn more about this, a meditation group meets at 7pm on Sundays at the Parish of the Resurrection in South River. For more information, contact Father Gerald.