Notices for Sunday August 11, 2013
Notices: 11 August 2013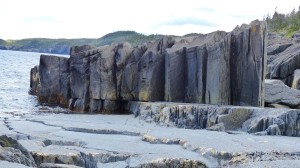 The summer Sunshine Campaign is
an invitation for all of us to make an extra offering of $50 (or more or less) to help us get through the slower summer months. For more information or to make your donation, contact the rector's warden Lynn Clarke at 786-1798, or the people's warden Gary Myrden at 786-0232.
The Baccielieu Trail Sharing Foundation's 8th Annual Golf tournament is on Thursday, August 15. For more info contact Alfred Efford 786-4117 or Bob Bishop at 528-4669.
The next buffet breakfast in the Emmaus Cafe is on Saturday, 17 August, from 8am to 11am. This particular breakfast will be held in conjunction with the Cupids Soiree.
Our parish web page has been re-vamped and has a new look. Check it our at www.anglicanresurrection.com
The Holy Eucharist is celebrated every Sunday at 11am. Breakfast and Bible Study at 9am.
Wednesday Cafe, Lectio Divina, Mass and spiritual Reading Group will resume after Labour Day.
Something new this fall, Father Gerald and Valerie will be offering the Parenting Course in All Hallows Elementary School. Please pray for this outreach ministry.
Also new this fall, we will be doing the Alpha Course at Jungle Jims restaurant in Bay Roberts, beginning the first Monday
in October. Please keep this outreach ministry in your prayers.
Other outreach courses to be offered this fall are the Bereavement Course and the Marriage Course.
If you find yourself away from the parish during this summer season, please remember to offer your weekly free will envelopes before you leave, to make sure we can pay our bills over the summer (& also consider signing up for the automatic bank deposit program).
"Come and see" (John 1:39). Remember to pray about and encourage your family and friends to share in our community of faith.
Belize
This fall the Anglican parishes of the Trinity Conception Bay Regions plan to acquire a shipping container, fill it with books, school supplies, clothes, building materials, etc. We will then send it to the school in Mahogany Heights in Belize. The container will be converted to a Worship centre and dining hall by a group of approximately 20 volunteers from this area. We estimate the project will cost approximately $25,000. We invite you to donate funds
or materials to be used in this worthwhile project. Money donations for this mission are to be given through the parish. For the Material donations for the container, contact Canon Bill Strong.
Welcome to the Resurrection!
We are so
glad you could be with us today and hope you have enjoyed your visit. We would love to get to know you better and
serve you in any way that we can.
As a church we do lots of things beyond Sundays. There are free courses that either explain the Christian faith or will help
you to live life to the full. There is a café, seniors afternoons, youth activities and a range of events.
If you would like to know more, please complete the details below and pass the form to any of the welcoming team or Father Gerald. We hope to see you again!
Name________________________________
Tel no._______________________________